National Day Celebration 2021
TP National Day Celebration
TP National Day Concert 2021
Did you miss our #TPFAM coming together to celebrate National Day? Re-watch the concert here!
---
Check out these past activities below in the lead up to TP National Day Celebration!
Vote for Your Favourite National Day Song!
Check out our top 4 voted songs for tonight's National Day Concert.
In A Heartbeat – Sylvia Ratonel
Reach Out For The Skies – Rui En & Taufik Batisah
Tomorrow's Here Today – 53A
Where I Belong – Tanya Chua
Continue to send in your vote for your most loved song and the top 3 songs voted will be played tonight during the TP National Day concert at 7.30pm.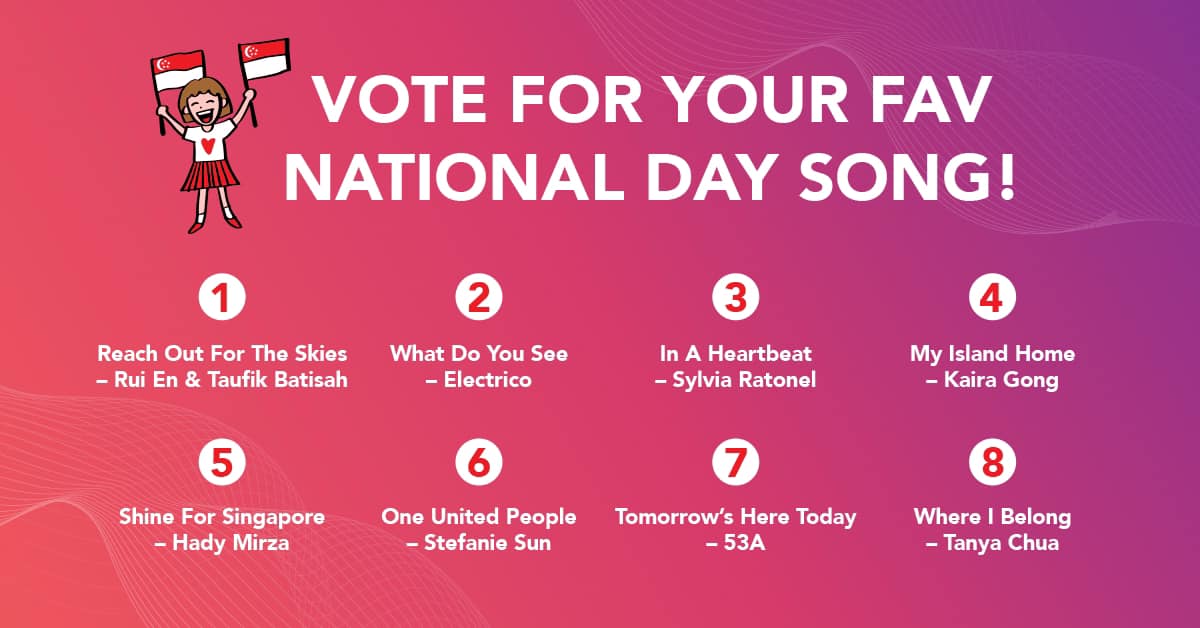 ---
Celebrating National Day with CCA groups
Virtual workout on 7 August 2021, Saturday at 10am - TP Sports Club
Fun exercises, National Day Dance Video Remix and Lucky Draw awaits you!
Sign up by scanning the QR code or RSVP now!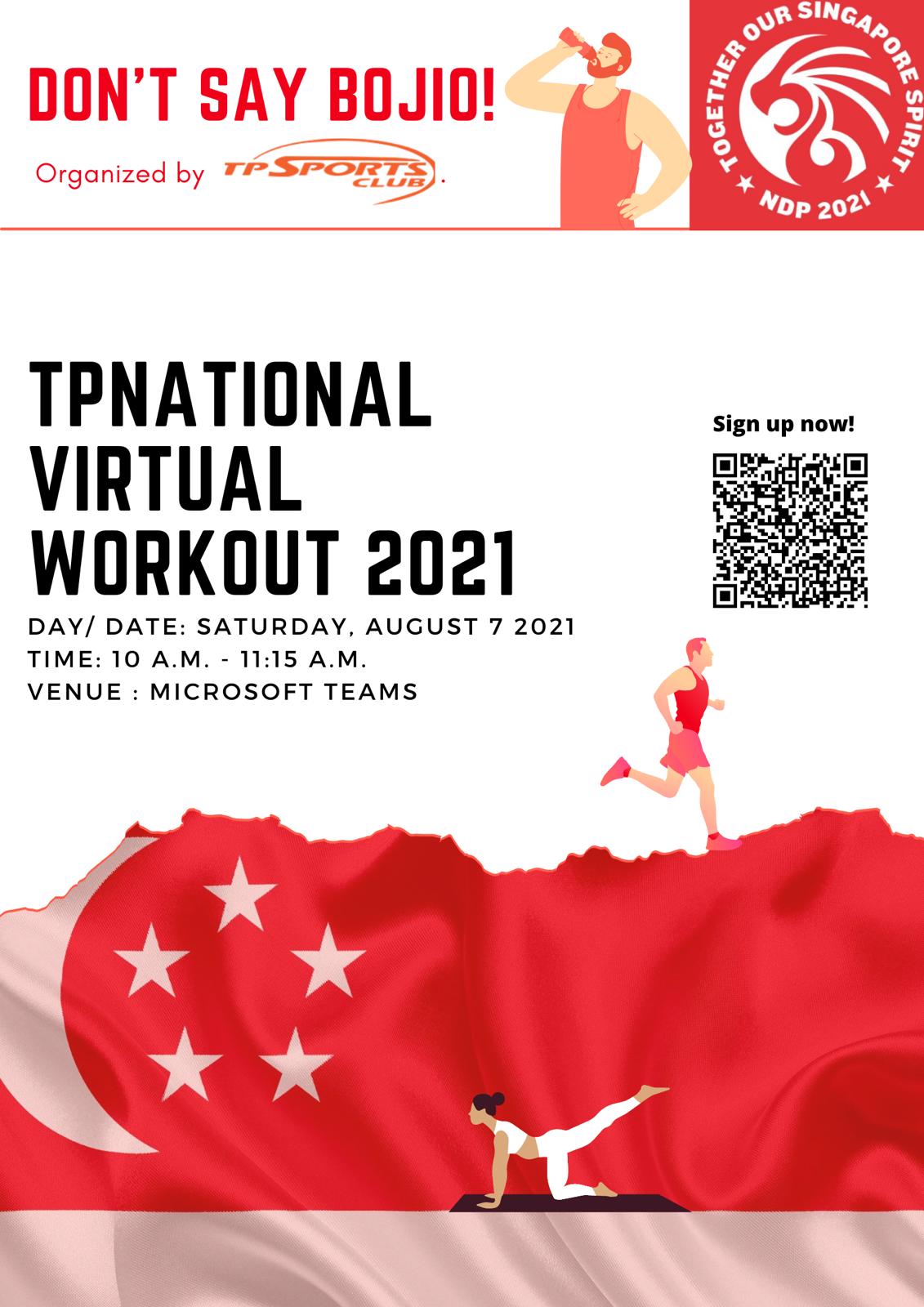 National Day Bingo Challenge by 9 August 2021, Monday - TP Students' Union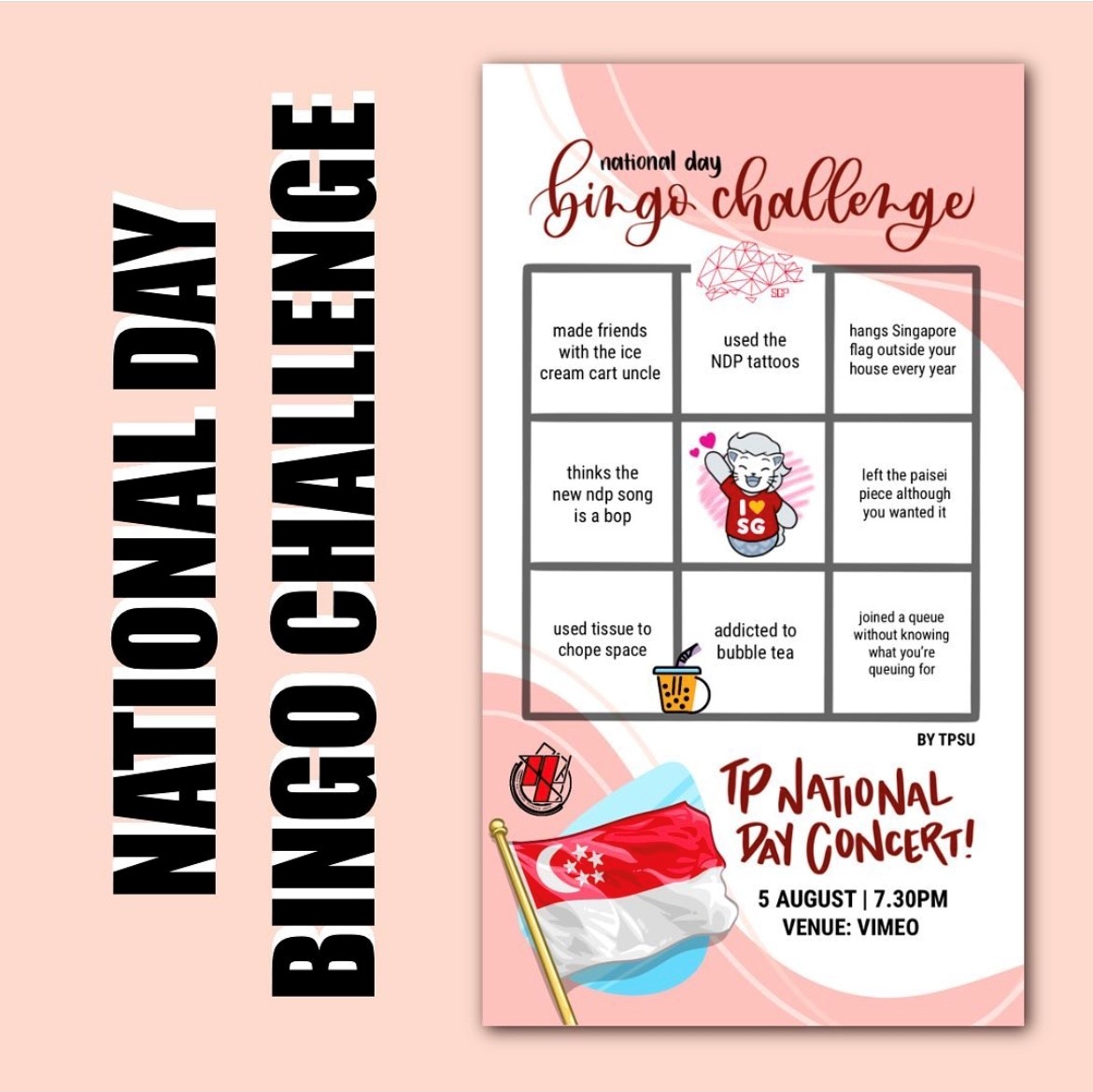 Stand a chance to win Bistro Lab vouchers!
Here is how to participate:
Head over to @tpsuonline on Instagram and repost the National Day Bingo Challenge after marking off the boxes that applies to you! (1 bingo = 1 entry)


Tag @tpsuonline in your story (make sure that your account is not set as private)
For additional entries:
Follow @tpsuonline on Instagram
Like our Bingo post on Instagram
Tag 3 friends from TP (capped at 5 entries per person)

Dateline is 9 August!
10 lucky winners will walk away with Bistro Lab vouchers!
National Day Trivia by 9 August 2021, Monday - TP LEAD Ambassadors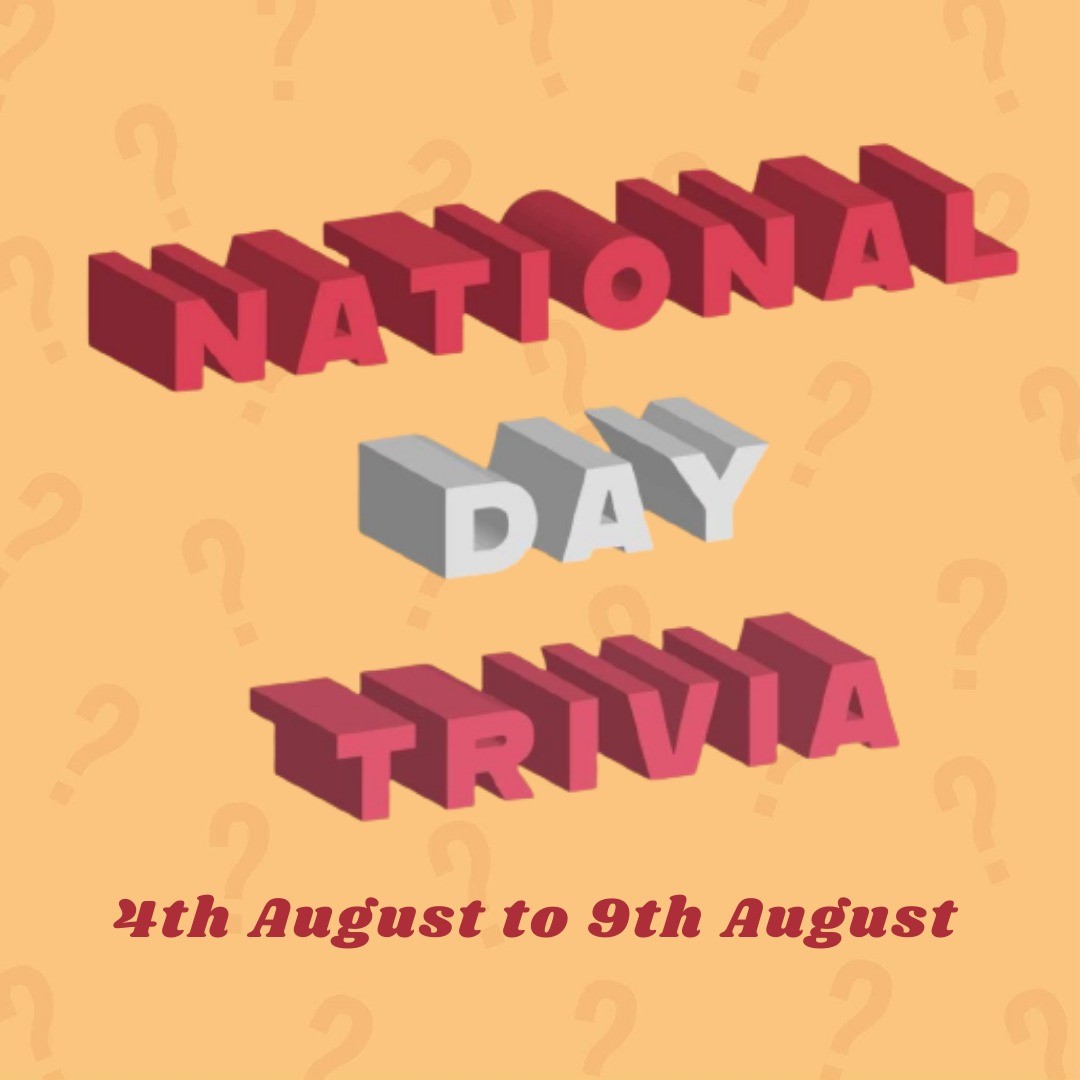 Stand a chance to win Bistro Lab vouchers when you attempt the LEAD Ambassadors National Day Trivia which will be held from 4 August, till 9 August, 12pm!! 🎁🥇
How much do you know about Singapore? 🧐 Find out now with just a few clicks away❣️
This 5-day trivia event would test your knowledge on topics about Singapore, from food to landmarks! 🌈🚂
Each day a different form will open, so do remember to check out https://linktr.ee/LeadAmbassadors from now to 8 August at 12pm daily✔️
Results of the winners will be released by 13 August !👀
Check out more activities done by our CCA groups below!
---
Show Some Love for Team Singapore Olympians
Cheer on our Team Singapore athletes as they prepare for the Olympics and Paralympics in Tokyo, Japan. Our athletes have invested a lot of time, effort, sweat and tears in their journey to Olympic qualification.
Show them some love as they do Singapore proud!
Here's how you can do it:
Step 1: Create your well wishes message to Team Singapore. Signs should be A3 size and words should be visible on camera (Add creativity, make it fun 😂)
Step 2: Film yourself with the sign for 15 seconds (Happy faces 😊)
Step 3: Post your video clip on Instagram with the hashtag #OneTeamSG #TPSupportsTeamSG; Tag @sgolympics @teamsingapore @temasekpoly
Videos should be posted by Thursday, 5 August.
Check out the video from Team Temasek!
---
National Day Giveaway Contest
Do you remember your BEST AUG 9 MEMORY 🇸🇬✨ spending National Day (ND) outdoors/indoors, celebrating moments together with your fav bunch?
Share with us your FAV #throwback ND moment 🎆+ what you loved most about it right here—> instagram.com/p/CR01myMHdgX and bit.ly/TPNDG21 and stand a chance to win an awesome pair of JBL headphones 🎧 ! #TogetherOurSGSpirit #temasekpoly
Submission due by Tuesday, 3 August.
Results will be announced during the TP National Day Concert on 5 Aug at 7.30pm.
Stay tuned!
---
Bistro Lab National Day Special