#NEXTGEN VIDEO CHALLENGE COMPETITION 2021-TELLING THE CLIMATE CHANGE STORY
Calling all aspiring filmmakers and environmental enthusiasts to PARTICIPATE in the #NEXTGEN VIDEO CHALLENGE COMPETITION 2021 - TELLING THE CLIMATE CHANGE STORY. Create a video on the climate change story based on one of the four topics below:
Climate Change and Community: How Are We Responding?
Climate Impacts on Urban Environments
Nature-based Solutions for Sustainable Management
Protecting and Restoring Ecosystems
Attractive Prizes to be won!
First Prize: US$1,000
Second Prize: US$800
Third Prize: US$500
No entry fee required! Each participant will receive a certificate of participation. The top 3 entries will be featured in World News Day 2021 show. The top 20 entries will automatically be included in the Youth Climate Report 2021 at the COP26 in Glasgow, Scotland in November.
A virtual briefing workshop will be held on 17 July 2021, 10.00 am to 11.00 am, conducted by Prof Mark Terry, Executive Director, Youth Climate Report, York University of Canada.
To register for the workshop, please send an email to: nyaac@singnet.com.sg.
Closing date for submission of video: 16 Aug 2021. Refer to the details on the competition rules.
This competition is organised by the NYAA, UNE SEAYEN, Youth Climate Report and WAN-IFRA World Editors Forum.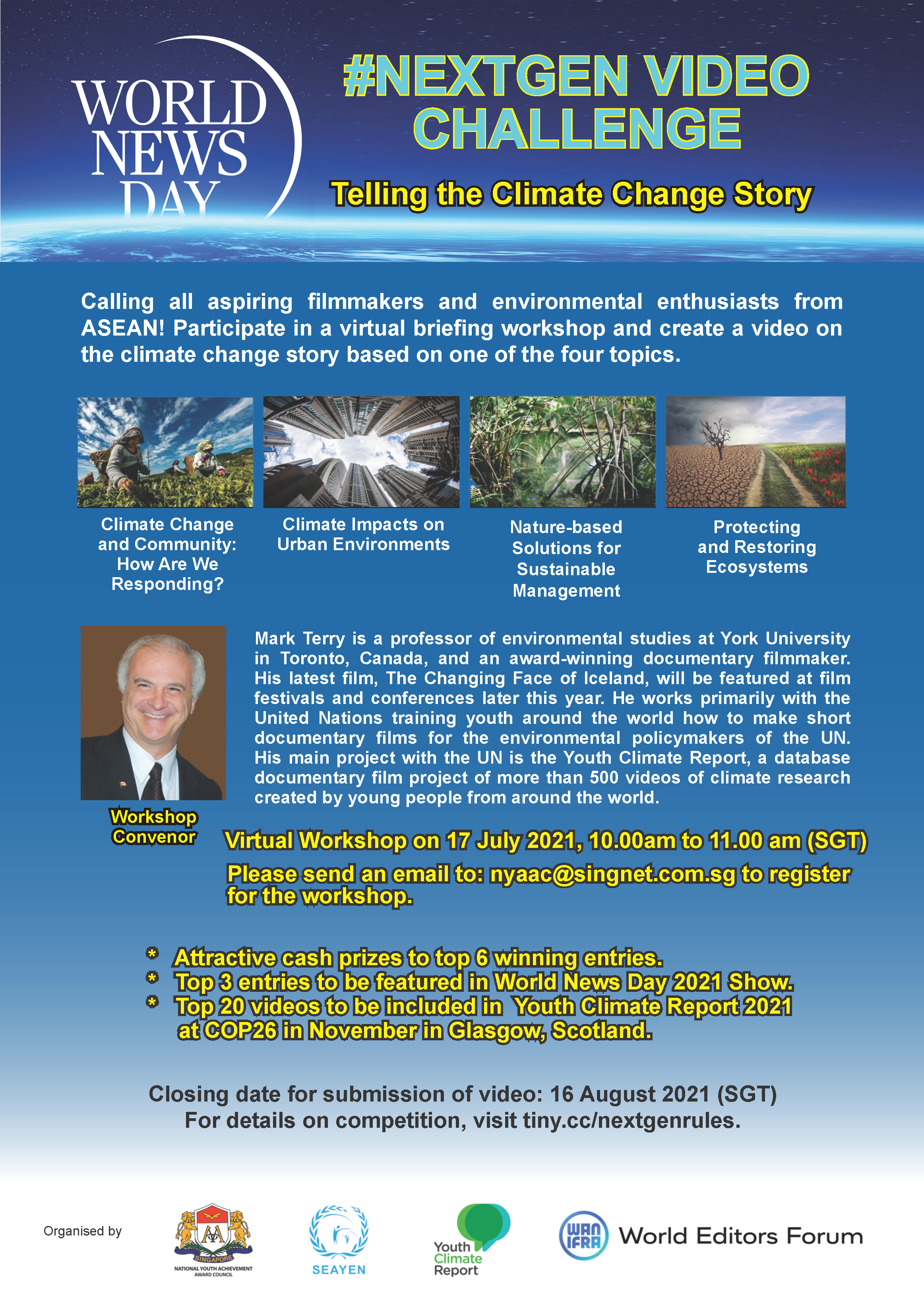 ---
Pass It On Channel
Pass It On Channel is a sharing channel on the TP Oei app that makes giving and receiving of pre-loved items among TP students easy and free. Let us all reduce waste and save the environment.
Check out the TP Oei app and pass on items that you don't need!
---
ECO Fest Campaign
The inaugural ECO Fest Campaign was held with a series of interesting activities to encourage TP Community to work towards making TP a #plasticfree campus. A photo contest on 'My Eco-Friendly Life' was held with enthusiasm from both students and staff.
Learn about the ECO Fest Campaign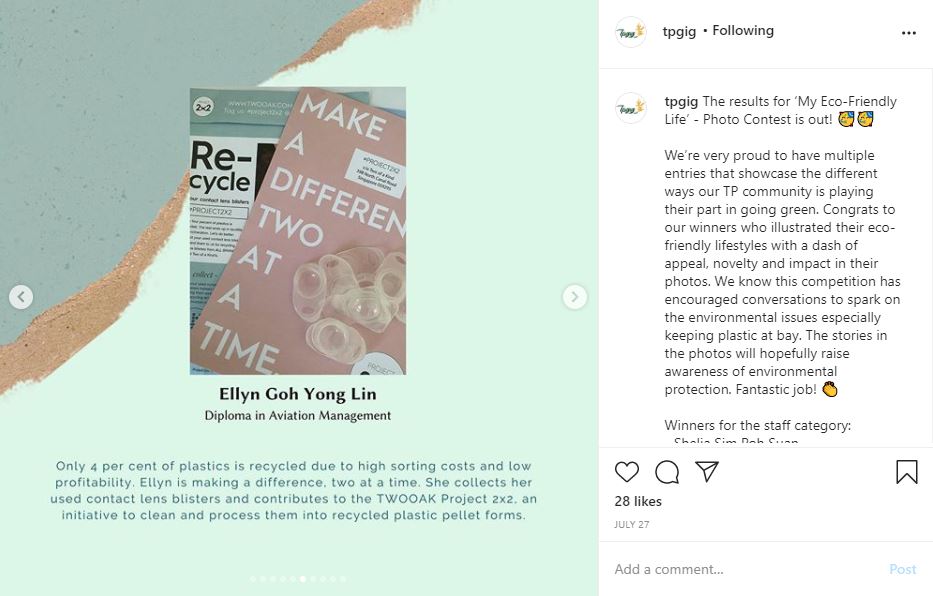 ---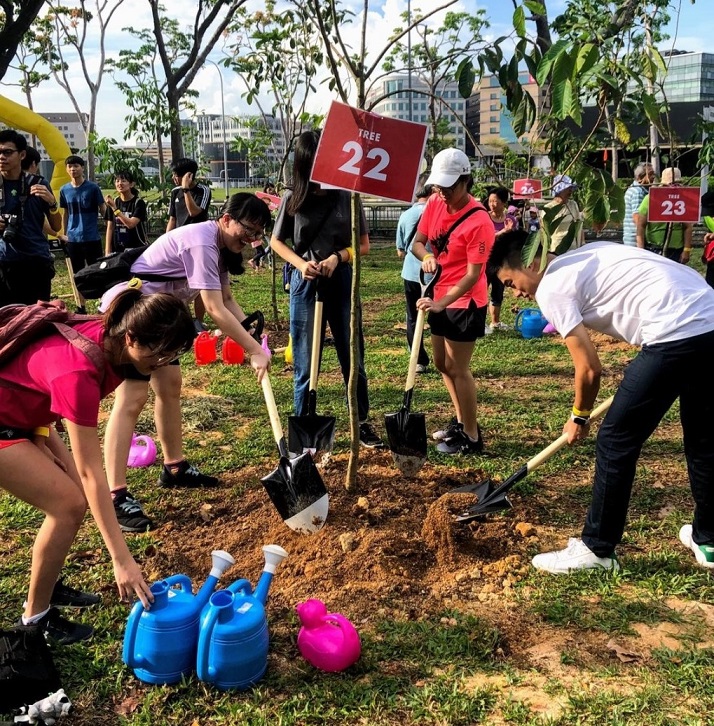 Being a champion in caring for the environment and sustainability, TP Green Interest Group organised several environmental events such as beach clean-ups and hiking trips. In 2019, the group was invited to join the R.I.S.E Champion Network together with many organisations such as the National Environment Agency and National Parks Boards.
Find out more about TP Green Interest Group