TP National Day Concert 2023
TP National Day Concert 2023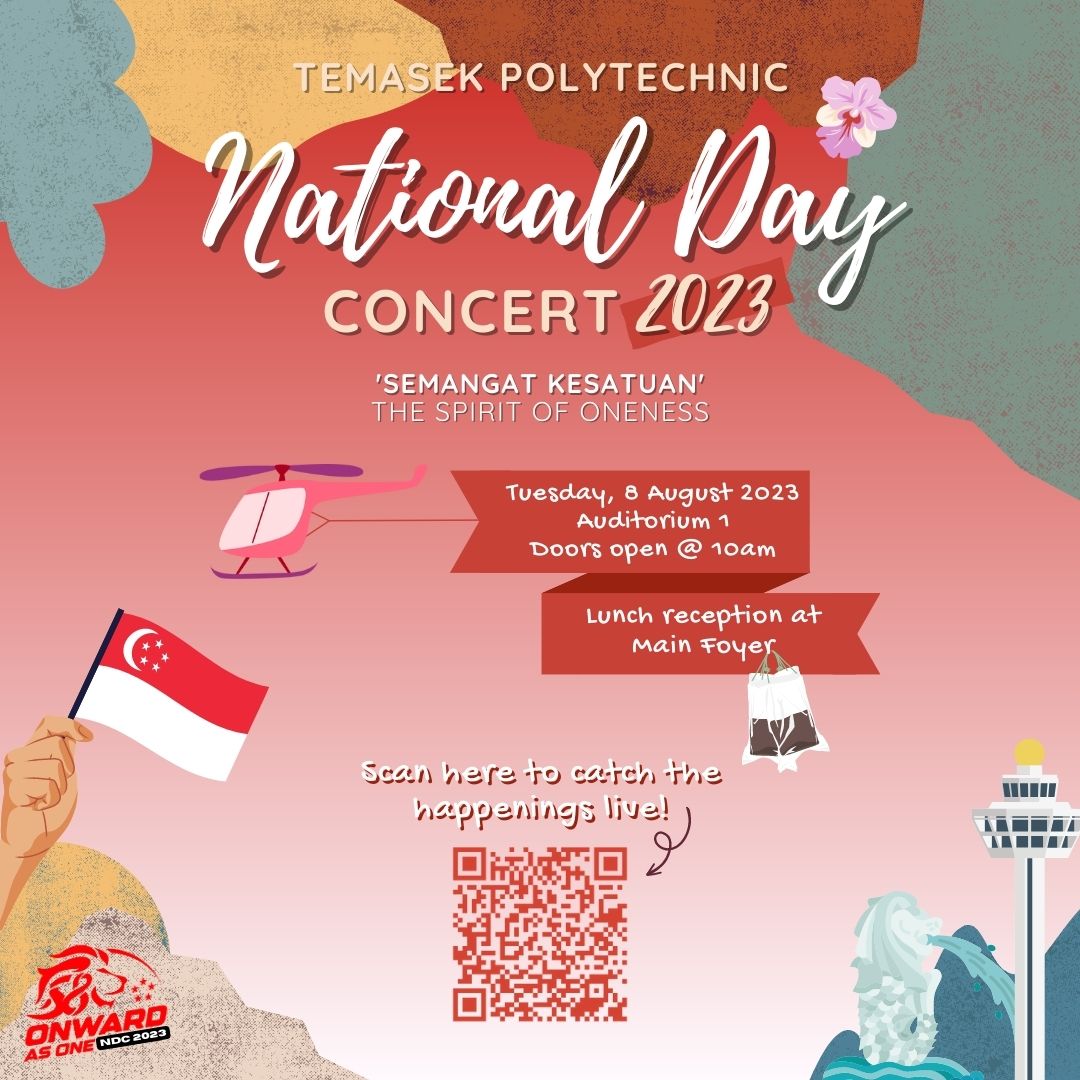 Hey #TPFAM, be a guest at TP's biggest party and join us at our very own National Day Concert, featuring an awesome line-up you will not want to miss!
Themed "Semangat Kesatuan" or "The Spirit of Oneness", this year's concert will showcase performances that embody the artistic splendour and cultural diversity of our nation!
Look forward to a morning full of enthralling acts and exciting games, led by our roving TP Emcees! Watch an exclusive screening of films produced by our Digital Film & TV students! Catch specially curated performances featuring the finest talents from the Temasek Arts Centre, TP staff, Little Skool House, and a very Special Guest – the Lion City Brass Band! Experience the palpable excitement in the air through 'live' backstage interviews with our performers, who will ensure that this is an SG/TP adventure that you will not want to miss!
Date: 8 Aug 2023 (Tuesday)
Time: 10.30am to 11.30am
(Screening of DFT films starts from 10am onwards)
Catch this concert virtually!
Tune in to the livestream here!
So grab your snacks, find a comfy spot, and enjoy one of our most electrifying and pulsating shows ever! 🔥 See you there!