Temasek Student Excellence Awards 2022
Temasek Student Excellence Awards 2022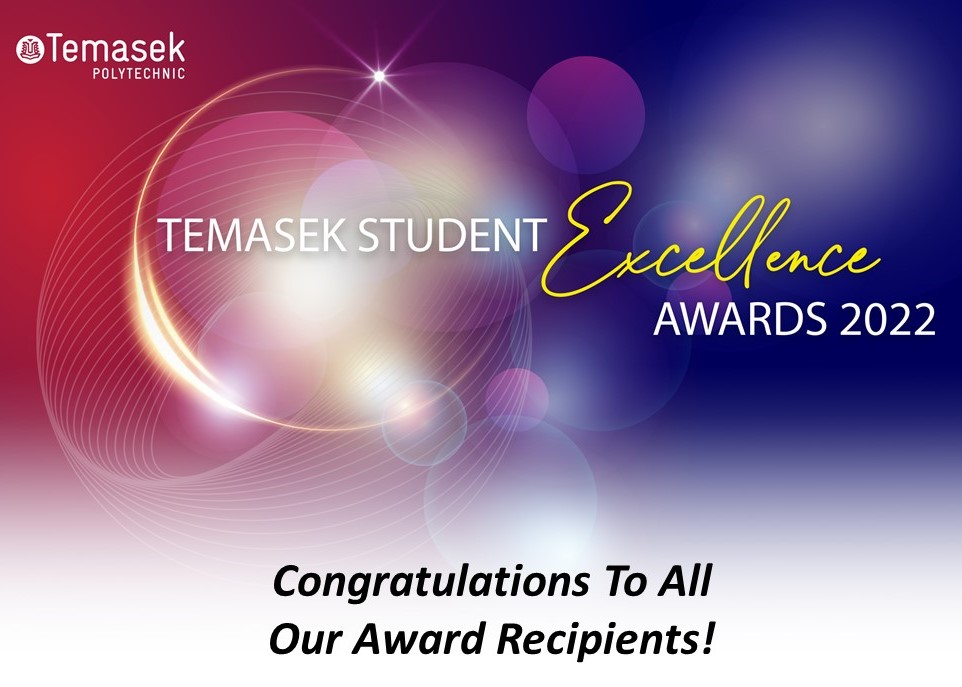 Heartiest congratulations to all our recipients of the Temasek Student Excellence Awards (TSEA) 2022!
Organised annually, the TSEA recognises the inspiring achievements and myriad contributions of students in non-academic areas, such as the Arts, Sports, Leadership, Service and Entrepreneurship.
In 2022, we honoured 256 students across the Higher Award categories (Individual and Group/Team). In addition, 659 CCA Merit Awards (Arts/Sports/ Leadership) and 219 Sports Colours Awards were accorded. On top of these awards, 1 officially-appointed TP coach received the Outstanding Coach Award for his contributions.
Here's a special video featuring the recipients of our coveted pinnacle awards (Temasek CCA Gold and Silver Awards)! Hear their heartfelt thoughts and the memorable takeaways of their CCA journey, and discover what inspired them to continue the good fight while navigating their ride in TP.
To all our students: A BIG thank you for your amazing dedication, sacrifice and spirit, and for your unstinting efforts in making TP a campus that truly throbs with vibrancy all year round.
TP Oei!
Check out the TSEA 2022 Roll of Honour here.
Nominations for the TSEA 2023 will be open soon. Please watch this space for more updates!
For the full list of Individual Awards and their eligibility criteria, click here.
For the full list of Group/Team Awards and their eligibility criteria, click here.
Didn't manage to find what you were looking for? Refer to a list of FAQs here!
If you have any enquiries on the TSEA, please contact: tsea@tp.edu.sg