Shaping Hearts 2023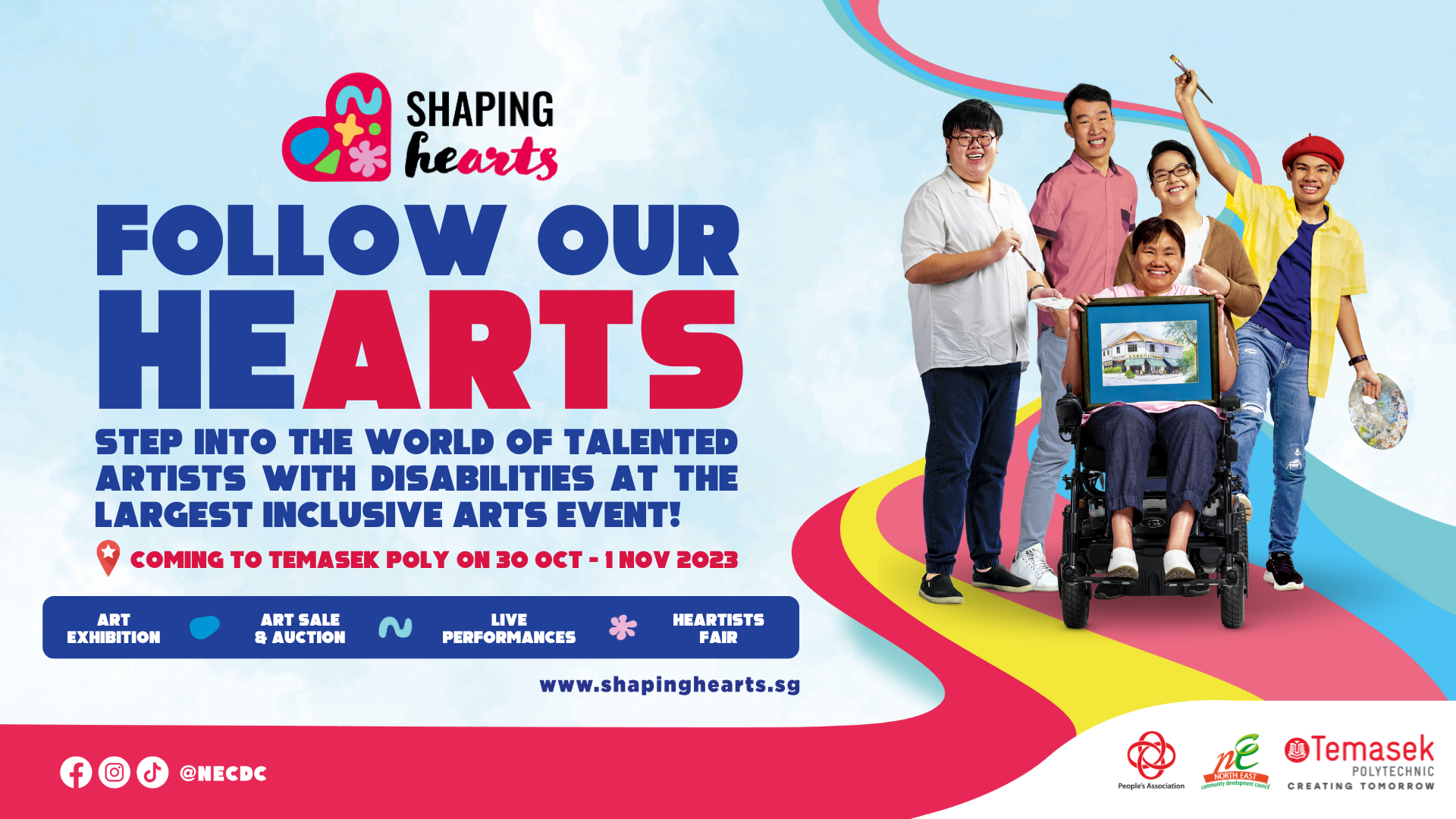 An inclusive arts festival that is held annually, Shaping Hearts celebrates the artistic talents of the special needs community.
Follow our hearts into the world of talented artists with disabilities and be awed by their art creations! Experience the artists' works through an art exhibition, and support them by purchasing their unique art pieces and merchandise at the Heartists Fair.
Shaping Hearts is coming to Temasek Polytechnic from 30 Oct to 1 Nov 2023! Mark your calendars now and do your part to uplift the creative spirits of these artists.
See you there!
Dates: 30 Oct to 1 Nov 2023
Venue: TP Main Foyer
Find Out More: www.shapinghearts.sg