CCA Fair 2023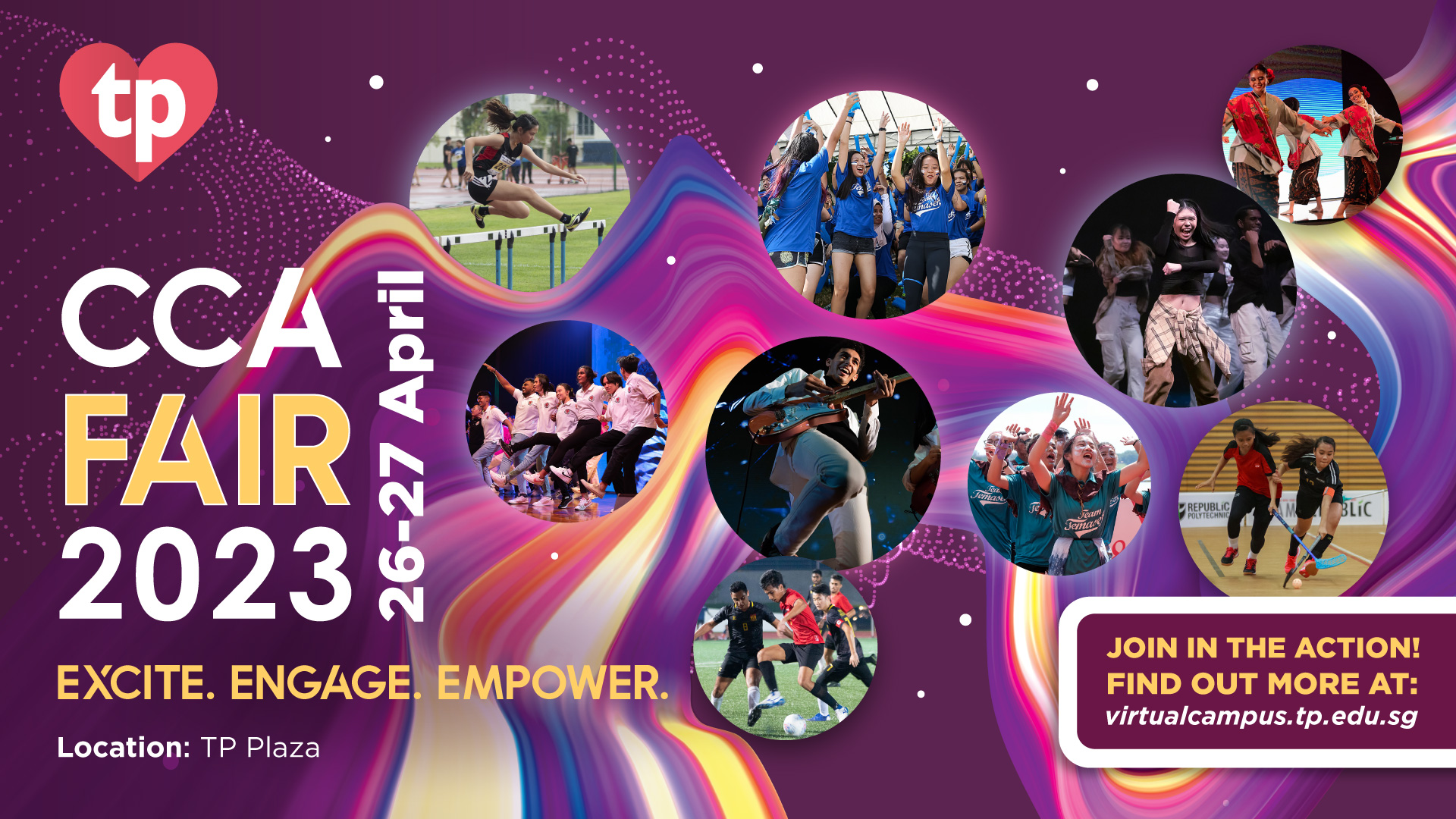 Discover your passion. Unleash your creativity. Forge lasting friendships. Maximise your fun.
Life as a TP student can be as exciting, engaging and empowering as you want it to be! From 26-27 April 2023, join us to discover the infectious Team Temasek spirit and experience campus vibrancy like never before! Take your pick from the diverse CCAs offered in TP – ranging from performing arts, sports, adventure, community service to entrepreneurship – and lots more!
This year, we are excited to bring back the CCA Fair in a fully physical format. What's more, you can look forward to electrifying performances by our arts groups that are sure to enthrall and entertain you!
So, mark the dates for the CCA Fair 2023 now! See you there!
(Note: Juniors and Seniors are also welcome!)
Dates: 26-27 April 2023
Time: 10am to 4pm
Venue: The Plaza (Horseshoe area)
Keen to find out more about our CCAs, Clubs and Interest Groups prior to the event? Check them out via the links below!
(If you are unable to attend the CCA Fair, please contact the respective Staff Advisors for details on how to sign up or if you have any further enquiries.)